Types of Opioids
There are three different types of opioids: natural opiates, semi-synthetic opioids, and fully synthetic opioids.
Natural opioids: These are alkaloids, or chemical compounds, that lie directly in opium poppy resin. They include codeine, morphine, and thebaine.
Semi-synthetic opioids: Semi-synthetic opioids are made from natural opiates and created in labs. These include heroin, oxycodone, hydrocodone, and hydromorphone.
Fully synthetic opioids: Fully synthetic are 100% manufactured and do not contain natural opiates. Examples of these are fentanyl, methadone, and pethidine.
Popular Opioids
Below are some of the most commonly used and prescription opioids. If you find that you have a dependence on one of these, you might need opioid addiction treatment.
Codeine
Codeine is one of the more mild opioids. It's usually found in cough syrup. When abused, codeine is usually used to create a drug cocktail called "purple drank" or "lean." This contains codeine cough syrup and hard candy or a soft drink.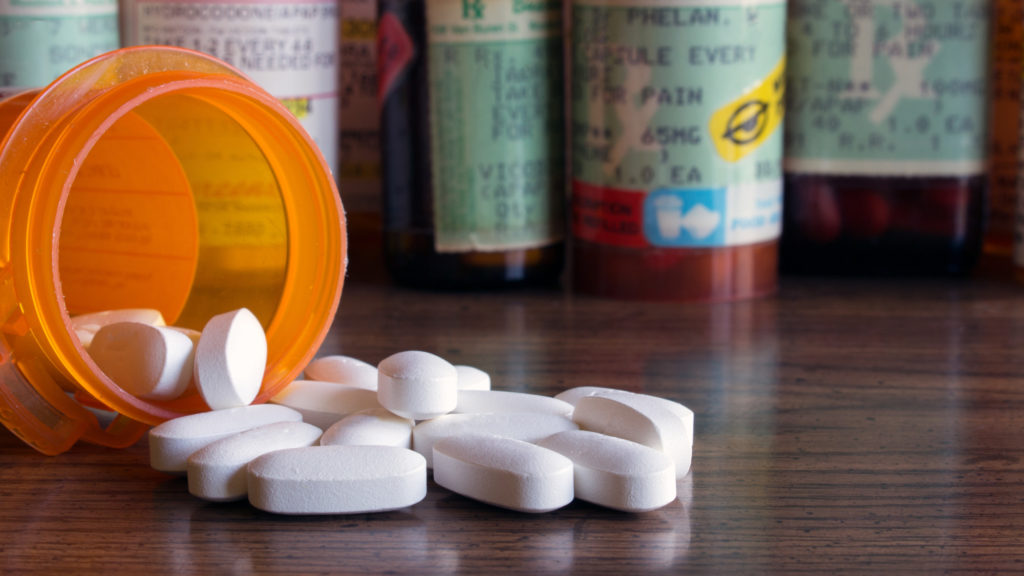 Morphine
This opioid is used for mild to chronic pain, usually during labor or when you're having a heart attack. Morphine is also highly prone to addiction.
Methadone
Many clinics provide methadone to people trying to recover from opioid addiction. Unfortunately, people can also get addicted to methadone.
Oxycodone
Also known as OxyContin, oxycodone is taken by mouth and comes in both controlled- and extended-release forms. Used to treat moderate to severe pain, its effects can last up to six hours. It's one of the most commonly prescribed drugs in the U.S.
Hydrocodone
This is usually combined with acetaminophen to make Vicodin, which treats moderate to severe pain. This opioid is also highly abused.
Of all opioids, it's fair to say that this is the most well-known. Heroin is an illegal drug made from morphine, and it can be a white or brown powder or black tar. It's normally injected, but it can also be snorted or smoked. In the last few years, dealers have been mixing fentanyl in with heroin, making for an incredibly potent drug.
Fentanyl
This is one of the most potent opioids, being 100 times stronger than morphine. It's normally used to treat severe pain and patients who have cancer. It comes in several different forms, including a patch, injection, and lozenge. In 2016, fentanyl was the most common cause of overdose deaths in the U.S.
Buprenorphine
Buprenorphine is a partial opioid agonist, meaning that it activates opioid receptors like a normal agonist, but not as much. This is used to treat mild and chronic pain, as well as opioid use disorder.
Suboxone
Suboxone is a combination of buprenorphine and naloxone, and it is a form of opioid addiction treatment. It's applied in the cheek or under the tongue.