Your recovery journey from addiction may likely involve inpatient drug rehab, also known as residential treatment. Inpatient drug rehab in California is an important part of helping the staggering numbers of people struggling with drug dependence and addiction.
Drug Use in the United States
As of 2013, about 25 million people 12 years of age and older have used an illicit drug in the past 30 days.
6.5 million people ages 12 and older have misused prescription drugs (not for a medical condition) in the past 30 days. Prescription drugs include tranquilizers, pain relievers, sedatives, and stimulants.
In 2013, methamphetamine use increased to 595,000 people, compared to 353,000 methamphetamine users in 2010.
In 2016, approximately 948,000 people have admitted to using heroin in the past year.
These numbers demonstrate that millions of people need help for illicit drug use. Unfortunately, there is a large gap between people who need help for drug and alcohol problems and those who receive treatment. In 2013, about 22.7 million people needed treatment, but only about 2.5 million people received treatment at a facility specializing in drug and alcohol treatment.
Overdose Deaths
The urgent need for treatment is reflected in the high numbers of overdose deaths:
In 2017, approximately 70,200 Americans died from drug overdose.
Drug overdose deaths increased from almost 17,000 people in 1999 to more than 70,000 in 2017.
Drug overdose deaths due to any opioids increased from 8,048 in 1999 to 47,600 in 2017.
What Does Inpatient Rehab Look Like?
Inpatient drug rehab is one option that can help people who need help with drug dependence and addiction. Here's what you expect during a typical stay.
Inpatient Services
Inpatient drug rehab in California offers the highest level of substance abuse treatment care. Typically, the program offers medically supervised detoxification and 24/7 care and support.
Length of Stay
Inpatient drug rehab is administered within a residential treatment center. Depending on their needs, clients live at the facility for various lengths of stay. The average length of an inpatient program is 21 to 30 days, but many rehab programs offer longer stays of 60 days, 90 days or more.
Levels of Care
During an inpatient treatment stay, individuals dependent on drugs typically start with medical detoxification where drugs are slowly removed from the body in a safe, comfortable manner. Ongoing residential care provides a secure, monitored and structured environment focused on the individual, group, and family therapies. Education and alternative therapies such as art and music sessions are also provided. Psychiatric services are also provided during the stay.
An abrupt stop in taking substances can cause uncomfortable, painful, and sometimes fatal symptoms. Undergoing a medically supervised detox helps people with substance use disorders slowly and carefully wean off substances in a controlled environment.
When is Inpatient Drug Rehab a Good Idea?
Inpatient drug rehab is a good idea for people with:
Moderate to severe substance use disorders
Dependence on more than one drug
High risk for relapse
Co-occurring mental health disorders (e.g., depression, anxiety disorder, or bipolar disorder)
Special accommodation needs (e.g., pregnant women, veterans, or teens)
Specialized treatment needs (e.g., trauma survivors, or gender-focused programs)
A need for longer treatment stays to overcome coexisting issues that affect addiction (e.g., domestic abuse, drug-related criminal offenses, and trauma survivors)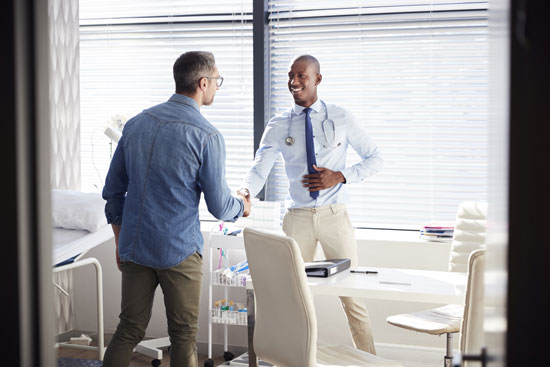 What is Detox Like Inside California Inpatient Rehab?
Detox
A medically supervised inpatient detox provides 24/7 supervision and support for people who are intoxicated or experiencing withdrawal. Individuals are medically stabilized by using medications used to treat substance use withdrawal. If any issues crop up, medical staff is on hand to address them.
Sub-Acute Detox
Some individuals may undergo a sub-acute medical detox where medications are administered to reduce or prevent withdrawal symptoms in a setting that isn't as highly structured as an acute detox. During this time, the person is free to attend other therapeutic services within the facility.
Therapies Offered at Inpatient Drug Rehab in California
Evidence-based treatment methods such as cognitive behavioral therapy (CBT) and dialectical behavior therapy (DBT) help people break the pattern of negative thoughts and destructive behaviors by fostering new ways of thinking. Breaking these cycles paves the way for new, positive thought patterns and constructive behaviors, which decreases the need for substance abuse as a coping mechanism.
Group therapy brings like-minded people together who have shared similar experiences. For those recovering from addiction, group therapy can provide solace and place to express themselves and air their feelings. In group therapy, a therapist will guide sessions while participants practice role play and other exercises.
Addiction doesn't only affect the one using substances; it affects the whole family, too. Family therapy offers a chance for patients to reconnect with their parents, siblings, spouses, and children. Bonds have likely been broken throughout the cycle of abuse, and family therapy aims to mend these through several exercises.
What Are the Benefits of Inpatient Drug Rehab in California?
An inpatient rehab in California offers many important benefits that include:
Around-the-Clock Support
At an inpatient drug rehab in California, you'll have professional support available 24/7. This can help prevent relapse, especially in the early stages of recovery, when relapse is most likely to occur.
Structure
Inpatient treatment offers a structure that is unique to this type of program. Most hours of the day have scheduled sessions or activities, and there is limited free time. Less free time prevents you from dwelling on drugs or other issues, which reduces the likelihood of relapse.
No Access to Drugs or Alcohol
Enrollment at an inpatient rehab in California means you stay at the treatment facility 24/7, and this constant supervision means no easy access to drugs.
Supervision
Due to drug dependence, you'll experience both physical and mental withdrawal. This period of time, which can last for days, weeks, or months, can be fraught with danger and life-threatening symptoms. Your physical withdrawal is monitored by healthcare staff to prevent any dangerous symptoms. Any mental health symptoms that appear while undergoing withdrawal will have constant supervision and counseling that provides much needed emotional support at a critical time in your life.
Sole Focus on Self
An inpatient drug rehab program allows you to completely focus on yourself without distractions from the outside world. This permits total concentration on your recovery.
No Negative Influences
Limitations on phone calls and visits in an inpatient drug rehab prevent any negative influences that people outside the rehab may have on you.
Inpatient rehab centers in California offer many different alternative therapy options that help you throughout recovery. Alternative therapies (sometimes referred to holistic therapy) can include meditation, yoga, exercise, and massage. Alternative therapies help you release stress and improve your overall physical and mental health.
New Friendships
The support of people who are all experiencing the struggles of drug addiction is an invaluable tool for staying sober. An inpatient drug rehab facility is a good environment for you to develop strong friendships and much needed support from new people.
Nutritional Support
Inpatient drug rehab programs understand the importance of a balanced diet. Making sure you're eating well all the time helps ease initial withdrawals and improve your overall physical and mental conditions throughout the entire recovery process.
Recovery Tools
An inpatient treatment center provides support that carries with you after you have left the facility. Various tools have been taught during the program (to be used if cravings or relapse become issues) that can potentially save your life.
Where is Inpatient Drug Rehab in the Continuum of Care?
The higher the number of the level of care, the more acute the treatment. Levels are called the continuum of care because individuals can enter and continue any level of addiction treatment due to their unique situations at the time.
Inpatient drug rehab fits into the continuum of care for addiction as follows:
Level 0.5
Early Intervention Programs are services given to people who are at risk for developing substance abuse problems, but they have not yet reached the level of a substance abuse disorder.
Level 1
Outpatient Programs (OP) for people who have mild substance abuse issues, stable living environments, and can attend six to nine hours a week of care. Treatment services are provided in a wide variety of settings.
Level 2
Intensive Outpatient Programs (IOPs) are well-suited to individuals who have more complex needs and have co-existing conditions. Participants attend services for more than 9 hours a week in an organized outpatient program facility.
Levels 3 Through 4
Residential or inpatient care, support and structure are provided around-the-clock to treat substance abuse and co-occurring disorders. A team of addiction treatment, mental health, and medical staff coordinates to provide a range of services in a 24-hour living environment.
A person can start at one level and then step into another level that isn't necessarily the next level up. For example, someone who first completed Level 1 treatment may have stopped using drugs but has a serious co-occurring mental health illness that needs Level 3 care. Conversely, a person who completes a Level 3 or 4 inpatient drug rehab program may step down to Level 1 outpatient treatment.
How Long Will an Inpatient Drug Rehab Program Take?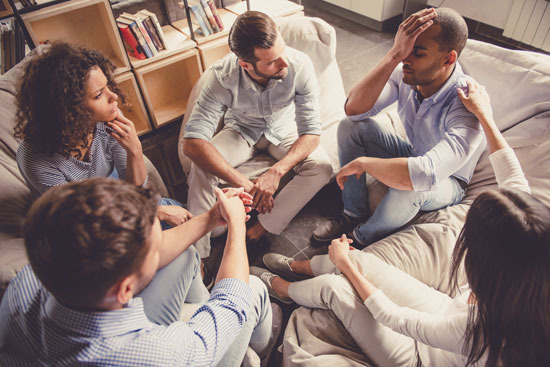 The length of stay in a residential treatment center in California will depend on the following factors:
Level of Intoxication and/or the Potential for Withdrawal Symptoms
The more severe the addiction and/or the potential for painful or life-threatening withdrawal symptoms, the longer the person may need treatment.
Existence of Any Medical Conditions
It may take more time to ensure any medical conditions and their potential complications are under control.
Emotional, Behavioral or Cognitive Conditions
Treatment for emotional, behavioral or cognitive conditions may require a longer stay for best results.
The Person's Readiness to Change
If the person doesn't demonstrate a readiness to change in the initial stages of treatment, a longer stay may be needed to foster the outlook that change is needed for successful recovery.
Ability to Establish a Stable Living Environment after Inpatient Drug Rehab
The client who needs to establish a stable place to live after inpatient drug rehab may need a longer stay.
Whether the Person Has Gone Through Treatment Before
A longer stay in residential treatment may be needed for those who have completed another (or several) rehab programs and then relapsed.
Potential for Relapse
A high potential for relapse can mean a longer stay to reduce relapse risks.
How Might Inpatient Drug Rehab in California Impact My Family?
You may hesitate to enter an inpatient drug rehab in California because you have obligations and responsibilities to your family. This is understandable, but a healthier perspective may be that when you're struggling with an addiction, your effectiveness to be a provider or loving caregiver is severely compromised. An inpatient rehab may seem like a big commitment, but it is an investment in your recovery that will enable you to become a better provider and/or more loving and effective caregiver.
Each facility has its own rules regarding family visits and contact. Though contact may be more strictly limited at the beginning of your stay, more family contact will happen as time passes. Most treatment centers allow letters from family with limitations, which can be a great way for you to have support from your loved ones and ease any worries you may have.
Phone calls, in-person visits, and email are often restricted in the early stages of the program, because they can trigger urges to use, especially if the loved one contacting you is associated with stress.
As you spend time in the program, more ways to communicate with family members will open up. Look forward to more communication as motivation to make headway in your recovery journey.
How Do You Start Detox at Inpatient Drug Rehab Centers?
Can I Visit the Facility Before Enrollment?
Most treatment facilities invite potential clients and their concerned loved ones to tour the premises upon request. Call ahead and make an appointment to meet with the staff and check out the facility.
What is the Intake Process Like?
The intake process is simply an interview that admits you into a substance abuse treatment program. Medical and substance abuse treatment professionals such as doctors and counselors administer the process. Your medical history as well, as your mental health history, will be reviewed and a physical exam and mental health screening will be performed. Your substance abuse history will also be discussed.
It may be painful to discuss certain sensitive issues, but try to be as honest as you can so you can get the help you need for a successful recovery. It may be tempting to lie about how much you used because it is embarrassing to admit the past. It's important to be truthful about your past. The information you reveal is confidential and will direct the way your custom treatment plan is developed. Finances and payment options may also be part of the intake process.
Intake staff members will always treat you with respect and understanding, and if they do not, look elsewhere. If you or a loved one is struggling with drug dependence or addiction, call a drug rehab center today and start the intake process. The intake interview is the first step on your recovery journey that can lead to a renewed and revitalized life free of drugs.
What Can I Bring With Me to Rehab? Where Will the Items Be Secured?
You can bring basic items with you to rehab, such as:
A week's worth of pants, shirts, socks and undergarments
Pajamas, slippers and a robe
A sweatshirt or two
Shoes and a coat suited to the season
Personal toiletry items and grooming products
Your personal items will be secured in your room. Check with the treatment facility on their specific policies regarding their dress code and what you can and cannot bring to rehab.
CNV Detox Offers Inpatient Rehab in California
Inpatient drug rehab in California provides many people with the best chance to beat their addiction. Through detox, therapy and support, drug rehab helps a person get, and stay, sober. For many sobriety will save their lives. Our staff at CNV Detox offer quality inpatient drug rehab in California that can help you get back on your feet. For more information, contact us today.