California is best known for its progressive, evidence-based drug and alcohol therapy options. These programs understand the significance of aftercare and are what make California home to many professional sober living homes.
There are over 1,000 sober living homes in the state, making California the nation's biggest addiction treatment provider. Preferring to stay in or visit California for addiction recovery and treatment gives you options. You can find the best form of primary and aftercare for you or a loved one. You can also find support for a lifestyle of sobriety.
What Is a Sober Living Home?
Sober living homes are not treatment facilities. They provide support after leaving treatment and before returning to your personal home life. They give people a place to live and other peers who are also recovering from substance addiction.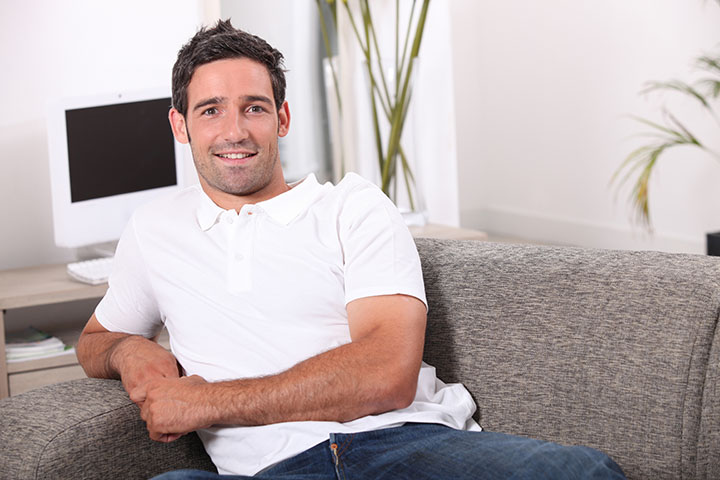 There is such an environmental factor regarding substance addiction. Sober living houses guarantee people have a structured, safe, and supportive place to live in the early stages of addiction recovery.
A study from the Journal of Psychoactive Drugs stated that a stable, substance-free living environment could be a severe obstacle to continued abstinence. Toxic living environments can hinder recovery, even for people who are highly motivated to remain sober.
Sober living homes give people a safe place to exercise their recovery skills. No matter how confident a patient feels in recovery, a stable, transitional place to live can only help the long-term success of recovery.
What Makes Sober Living Homes Unique?
Sober living homes often look like any other living situation. You rent a room in a house while attending meetings, going to work or school, and spend time with peers. The only difference is that sober living homes have a lot more support and understanding and a few more rules. Drugs and alcohol are not permitted on-site, and your roommates you live with will have comparable recovery goals and personal values.
Sober living homes cost about the same as it would paying rent in another living scenario. Some homes may even be sponsored by non-profit groups and offer decreased rental rates. If you choose a facility that is licensed, insurance could cover some living costs. Licensed facilities usually also provide on-site or on-call addiction therapy specialists.
Any sober living home should keep residents connected with their addiction treatment plans. This plan must include continuous therapy and aftercare, along with attending 12-step meetings or other group support.
While living in a sober living home with other recovering addicts, attending therapy meetings can be a group activity. This makes members more committed to attending sessions, making sure you keep up with your sobriety practices. Sober living homes help residents create structure and a healthy routine. They offer instant, accessible peer support when needed.
What to Expect in a California Sober Living
Inpatient treatment centers immerse patients into their rehab programs and usually have them on a strict schedule. Sober living homes allow patients who have completed rehab much more freedom.
Residents are allowed to leave the sober living home's campus while coming and go as they wish. This will enable people in recovery to feel like they can ease back into a healthy lifestyle while getting back to their daily tasks and responsibilities. Although sober living homes are less confining than inpatient residential facilities, there are still rules that residents must follow, including group meeting attendance and curfews.
There are numerous benefits of residing in a sober living home environment like creating structure, accountability, sober friendships, and access to 12-step programs. A significant advantage of a sober living environment is the positive friendships that bond, allowing residents to remain sober.
This support system allows residents to bypass the isolation that comes with returning home after treatment. It further provides a sober environment that supports addiction recovery for those coming fresh from rehab. Sober living homes offer both freedom and structure, which helps residents begin adjusting to life outside of treatment. Sober living homes are set up specifically to serve as a transitional residence for individuals coming out of inpatient drug rehab.
Rules of Sober Living Homes
Rules will differ at each sober home, but there are standard rules for most sober environments. All residents must agree to the rules upon moving in, and violating those rules will come with consequences. Depending on the offense, residents may have to make amends, write an essay about their actions, or pay a fine. In some instances, residents must leave home because of rule violations.
The primary rule in all sober living houses is that residents must stay dry. They are not allowed to use alcohol or drugs. In some cases, residents cannot use certain types of mouthwash or cook with certain ingredients, such as vanilla. These items could contain alcohol and might lead to false positives if the resident takes a drug test.
Also, products such as these may increase the risk of relapse, as some residents might attempt to get drunk or high by misusing them. Thus, some sober houses ban the use of items that contain alcohol.
Additionally to these rules, sober living home residents are prompted to attend school or work during the day and must participate in doing chores, along with refraining from violence. Most sober living homes will require a curfew and will require random drug tests. These rules enable residents to be accountable for themselves and their performance.
Sober homes are an exceptional living environment for those who are working on long-term sobriety. Here are a few reasons why sober living homes are so beneficial for those looking to maintain a sober lifestyle:
Group Therapy
As stated earlier, sober living homes are residences people living upon being released from inpatient drug rehab. Each resident in a sober living home will have similar goals, which will keep them all on track to stay committed. This also makes residence feel less lonely because everybody shares the same purpose.
Responsibility
Sober living homes motivate residents to be responsible for themselves by following the rules and being rewarded for positive habits. Sober living homes will not allow any member's negative behaviors, and those who fail to comply will be asked to leave.
A Sober Social Circle
Many residents at sober living homes will build and maintain friendships long after leaving. The journey to sobriety is a huge challenge, and having peers to relate and help you through the process develops long-lasting relationships. This is most beneficial for those who don't have many friends at home that practice sobriety.
Effortless Transition
Transitioning back into a healthy lifestyle can be awkward and nerve-racking for people who haven't been sober for a long time. Sober living homes help people transition back into the real world by giving them the chance to live and act on their decisions. Residents are assigned tasks like chores, duties, and a job, allowing them to test their sober abilities before being back on their own.
Sober Living Enhances Your Chances of Staying Sober
A sober living home is a transition from 24/7 supervised care to a more independent form of recovery. It is the alternative to going from immersive care setting right back to an unregulated home environment. Sober living homes help replicate typical, everyday life situations that inspire healthy habits and helps reduce the risk of relapse.
Sober living homes help residents achieve many community benefits which include:
Finding employment
Finding housing after rehab
Adapting to sober living in an unsupervised environment
Making amends with loved ones affected by their substance addiction
Additionally, an aftercare plan, which includes a relapse prevention plan, allows people to identify triggers when living back in their community. It also provides coping skills and emergency contact info when high-stress or high-cravings occur. Therefore, you'll always have a plan of action during cravings and have healthy ways to manage triggers.
Find Sober Living in California
There is no shortage of California sober living options. The selection is excellent for finding the recovery services that fit your preferences, but choosing can be overwhelming. The variety of options can motivate you to join the first or give up the search. But neither of those options will allow lasting recovery. It is crucial to find the best experienced California sober living homes to preserve your sobriety.
Your best option in finding a California sober living home is obtaining resources through your primary treatment specialist. Find out which California sober living homes are best and which ones your provider works with regularly. Guarantee it delivers on its promise of a safe, supportive, sober living environment. Confirm it integrates continual therapy as you transition from rehab to a healthy life.
Get Help Today
CNV Detox offers high-quality, innovative substance addiction treatment programs. Our Los Angeles location puts you in the center of the recovery community while providing options for continuing your recovery with California sober living. Contact us today to learn more about our unique, evidence-based treatment approach and rehab and aftercare.