Healthcare and health insurance have become substantially more expensive in recent years. Today, many patients struggle to pay for the cost of ordinary treatments. When long-term treatments are necessary for chronic conditions or addiction recovery, many patients have no choice but to forego care.
Unfortunately, the consequences of not getting the care you need can be severe. The medical community recommends rehab and long-term collaboration with addiction recovery specialists because these types of treatments have been proven to be effective in medical research.
Going without care exposes you to a substantially higher risk of relapsing and eventually experiencing an overdose. Thankfully, financing options are available to cover the cost of your care if you do your research before getting started.
Problems With Care Affordability
According to the National Conference of State Legislatures, the cost of insurance for a family increased from $5,800 in 1999 to $19,600 in 2018. In the years ahead, the cost of health insurance is expected to continue to rise.
The cost of insurance is rising because the cost of healthcare is increasing exponentially. Costs are rising because the medical community is developing more advanced treatment methods that are expensive to develop and require advanced equipment to apply in practice.
Medical professionals also have to forego years of working to obtain education on the latest treatment methodologies. Regulations also increase costs by imposing very high standards for the design, manufacturing, and use of medical equipment and medical facilities. Consequently, nearly anything in healthcare is much more expensive than in other fields.
The cost of addiction care has increased with the rise of prices in the medical field. If you are struggling with a difficult addiction, you may have to spend months at a rehab facility and receive continuing care over a period of several years. Of course, the cost of receiving this care can be expensive, so you may need to explore options for financing the care you require.
What Is MHN Insurance?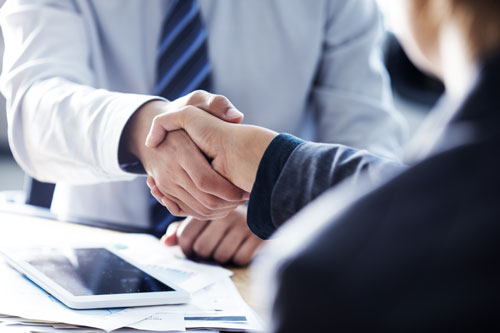 MHN insurance gives patients access to a managed health network that helps to cover the cost of treatments for mental health services. MHN coverage can be used for recovering from alcohol addictions and drug addictions. Coverage can include medical detox, addiction counseling, and other treatment modalities recommended by licensed medical professionals.
In general, MHN plans cover the full range of behavioral health and mental health services that patients require. These plans can be used on their own or used to supplement your existing coverage. Additionally, patients can enroll in an MHN plan on their own or get coverage through their employer. When MHN plans are used by employers, they usually come with a range of services that help to keep patients healthy. For instance, many MHN's come with Employee Assistance Programs that aim to keep a workforce healthy and informed about available care options.
What MHN Insurance Covers
MHN plans cover a broad range of treatment services that patients recovering from an addiction need. For ordinary cases, an MHN will usually cover all care that is recommended to a patient by their doctor. Of course, there are some limitations to every plan, but these plans include many of the mental health services that ordinary insurance plans do not cover. Some of the services that MHN plans to cover include:
Visits to therapists or psychiatric care specialists
24-hour care at rehab facilities
Part-time care
Intensive outpatient programs (IOP)
Aftercare treatment options
In-Network Detox With MHN Insurance Coverage
At CNV Detox, we are pleased to announce that we are now considered "in-network" for patients with MHN insurance plans. Consequently, nearly all of the services we offer are now available to patients who have access to MHN plans. Some of our services that are now covered under MHN plans include detox, rehab, and consultations with therapists.
Our California rehab facility is an ideal home to support recovery. Unlike other rehab providers that pack hundreds of patients into a large facility, we ensure that each patient gets the attention they deserve by offering a house with just six beds. 24-hour staff work with the patients in our care facility to ensure they get the support they need.
Some care plans call for patients staying at our facility full time. If you need to stay the night at our facility, we have the full staffing and resources necessary to make your stay comfortable, safe, and productive. Other patients visit our facility during the day to see care providers and attend the group therapy sessions and special events that we make available for recovering addiction patients.
What Services Are Covered Under MHN Plans?
Many patients are understandably concerned about what services their MHN plans will cover. After all, health insurance plans often sideline mental health patients by offering them only basic services that fail to address the actual problem they are experiencing.
The good news is that MHN plans almost always cover the services patients need to make a full recovery. Our facility follows general guidelines for patients with MHN plans to ensure that our patients can get the best quality of care possible. Therefore, patients are usually able to stay at our facility for an extended period of time if their doctor determines that inpatient care is necessary.
In many cases, patients want to avoid inpatient care unless doing so is necessary. After all, having to stay at a rehab facility can mean taking unacceptably long periods off from work or spending a lot of time away from your loved ones. Consequently, we work with patients to provide flexible forms of care that balance the need to minimize disruptions to a patient's life with the necessity of receiving a high intensity of care.
If you do not have a history of relapsing, we can usually enroll you in an intensive outpatient program that has a high efficacy rate. If you choose intensive outpatient care, you can come into our facility for only a few hours a day while spending the rest of the day living your ordinary life. As a result, you can begin the process of recovering from your addiction without needing to inform your employer that you are getting care.
In other situations, patients can make a recovery by simply working closely with a therapist. A consultation-based approach can be effective when patients have a strong support network that is physically present throughout the day. Therefore, loved ones can hold a patient accountable while patients put into practice the ideas their therapist recommends.
MHN Insurance For Substance Abuse Disorders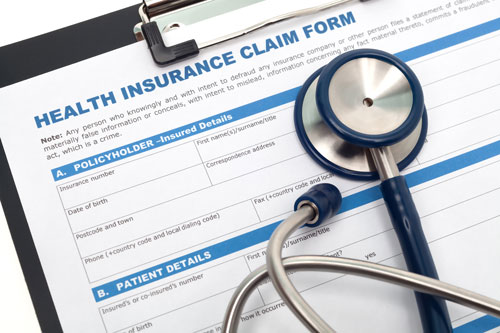 Legally, MHN is a subsidiary of Health Net, a company that specializes in providing the full range of behavioral health solutions that patients need to make a full recovery. MHN is significant because it has partnerships with a wide range of HMOs where it manages only the mental health services that patients receive.
In this way, health insurance plans can remain focused on providing conventional care while offering mental health services separately. Therefore, many patients and employers have the option of adding MHN coverage for specific employees or their entire company.
The bottom line is that MHN plans are one of the best ways to receive the mental health services that you need. As a company, MHN specializes in helping patients to get approved for treatments quickly while ensuring that they get the best value for their money.
As an insurance provider, MHN specializes in negotiating with mental health providers to get patients great prices on necessary services. Since MHN plans usually cover the vast majority of the costs associated with mental health services, patients usually get care for a tiny fraction of what they would normally pay out of pocket.
When attempting to get mental health services covered, many health insurance companies are difficult to deal with. They may impose tough guidelines that make it difficult for a provider to be able to get your care covered by your health insurance company.
Approvals can also take a long time since ordinary health insurance companies usually have only a small team that is competent at managing mental health services. MHN plans, on the other hand, are managed by a company that specializes in dealing with mental health disorders. Consequently, approvals are generally swift and substantial attention is given to every patient.
MHN For Mental Health
One of the main benefits of MHN plans is that they cover the full range of behavioral health issues that patients experience. The reality is that behavioral health problems are often significantly different than mental health problems.
The medical community is increasingly drawing a line between behavioral care and mental health care to ensure that patients can improve their lives without facing the stigma associated with serious mental problems, such as schizophrenia or dissociative disorders. Behavioral health can include abnormalities ranging from depression to a lack of self-esteem.
One of the main benefits of MHN plans is that they cover both behavioral care and mental health care. Therefore, patients do not necessarily need to experience a very serious mental problem to qualify for care. Instead, patients can take advantage of their insurance plan to receive care that can help them to become more functional members of society and to feel better about themselves.
How CNV Detox Can Help
CNV Detox offers the full range of services patients struggling with addictions need to return to living a healthy life. If you are having a serious problem with an addictive substance, you may need detox to safely come down from substance abuse without going into shock.
Contact us today to verify your insurance, and learn more about how our detox and rehab services can help you to effectively manage the substance abuse issue that you are seeking to overcome.