In 2015, the National Survey on Drug Use and Health found that 21.7 million people 12 years old and older required treatment for a substance use disorder in 2014. That year, only 2.3 million of this demographic received this treatment. That is only 10.8% of the population.
Why Don't People Receive Treatment for Substance Use Disorders?
People in need of treatment for substance use disorders and mental illness cited two main reasons that they did not receive it. The first is because they couldn't afford it, and the second is because they were unwilling to stop using their substances of choice.
Another large segment of this population didn't receive treatment because they were in denial. In other words, they didn't believe that they had a problem serious enough to warrant treatment at a rehab facility. This is 95.4% of the population the medical community designated as needing treatment for substance use.
Before the Affordable Care Act passed into law, many insurance policies did not cover any services related to substance abuse. The few that did cover this treatment required members to pay higher copayments. They subjected these members to annual visit limits. They also placed the medications on higher tiers. All of these measures caused treatment for substance use disorders to be unaffordable.
The Affordable Care Act
Now that the Affordable Care Act exists, the main reason that people avoid treatment for mental illness and substance use disorders is less of an issue. The act increased the number of people insured in America.
For example, 1.6 million Americans have health insurance because the states expanded the number of people covered by Medicaid. It also allows adult children to remain on their parent's insurance policies until the age of 26. The young adult population is particularly vulnerable to substance use disorders in the United States.
Lastly, the ACA prohibits insurance companies from refusing to sell insurance policies to people with pre-existing conditions. This means that people diagnosed with substance use disorders must be approved for health insurance policies and must receive treatment for their substance use disorders.
The Mental Health Parity and Addiction Equity Act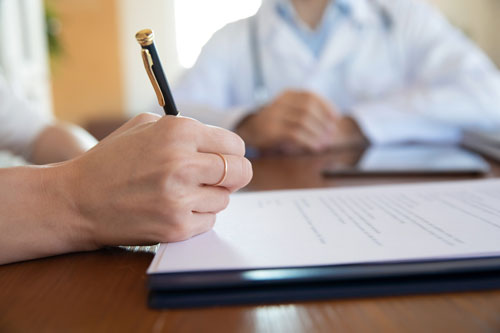 The Mental Health Parity and Addiction Equity Act requires that insurance companies cover services for substance use disorders in the same manner that they cover services for surgical and other medical services. This is a law that passed in 2008, but the ACA extends it. It causes all of the federal government's parity rules to apply to Medicaid, policies purchased on the health exchanges and private insurance plans.
The ACA further integrates treatment for substance use disorders with treatment for mental health disorders and other medical services. The ACA covers several services within these three areas, so the medical community has an incentive to increase the integration of these services. This is critically important for those with substance use disorders.
In addition to the regulations listed above, patients must not be forced to pay more for treatment for substance use disorders than they pay for other types of treatment. This includes the out-of-pocket limits, coinsurance, copayments, and deductibles.
What Is Health Net Insurance?
The Managed Health Network or MHN is a subsidiary of Health Net. This insurance offers benefits for treatment of mental health and substance use disorders. Both individual plans and family plans from Health Net contain this coverage. Many programs that employers offer their employees also include this coverage.
Benefits of Health Net Insurance
Covered individuals receive treatment for assessments at mental health and drug and alcohol addiction treatment facilities. The plan pays for their evaluations and treatments by psychiatrists, psychologists and licensed counselors. It also covers their time in long-term residential treatment programs, intensive outpatient programs, partial hospitalization programs, crisis intervention and aftercare.
How Can Health Net Insurance Be Used?
The Affordable Care Act made it possible for Health Net medical policies to partner with Medicaid to offer members health plans at reduced prices and with subsidies. Those with individual plans, family plans or governmental plans also receive them at very affordable rates.
Is Rehab Covered by Medical Insurance?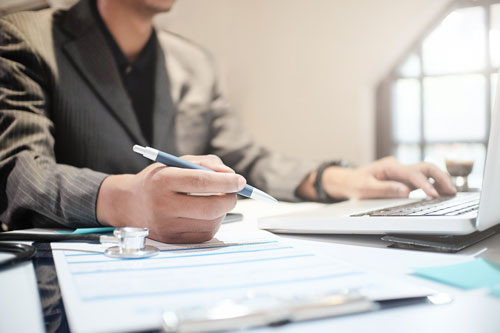 Many people with Health Net policies may have their rehab covered by medical insurance. Federal requirements and state requirements determine whether or not your rehab is covered by insurance that includes Health Net Medicare or Health Net Medicaid. A health insurance plan purchased on the Health Insurance Exchanges must cover treatment for mental health disorders and rehab for substance use disorders.
Health Net Mental Health Coverage
After people receive a diagnosis of substance use disorder, many also receive a diagnosis for a mental health disorder. In contrast, after being diagnosed with a mental health disorder, several people develop substance use disorders as well. When mental health disorders and substance use disorders occur at the same time, they are known as co-occurring disorders.
In the United States, 7.7 million adults currently have a mental health disorder and a substance use disorder. Thanks to the ACA, MHN provides Health Net mental health coverage for its members. This plan encompasses a vast network of mental health and behavioral professionals. For example, it covers the services of counselors, psychiatrists, marriage and family therapists, psychologists and clinical social workers.
The fact that so many people have mental health disorders and substance use disorders at the same time means that they are particularly vulnerable. Health Net medical policies must cover treatment for these conditions. As was mentioned above, the ACA prohibits insurance companies from turning anyone down with a pre-existing mental health condition. This ensures that members receive the treatment they need for their co-occurring disorders.
Health Net Blue and Gold HMO
The Health Net blue and gold HMO is a health maintenance organization, and you may qualify for coverage under Health Net's MHN plan. Health Net plans include bronze, silver, gold and platinum plans. The amount of your out-of-pocket expenses depends on the particular plan that you purchase. For example, if you purchase the gold plan, your responsibility for your treatment would be 20% of the cost. Your plan would pay the other 80%.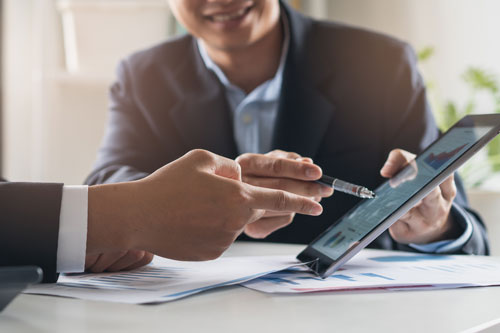 The plan you choose may pay for the first step in treatment for your substance use disorder. When you first arrive at a drug treatment center, the first stop will be at medical detox. Detoxification is the process by which the toxins and impurities that drugs or alcohol leave behind are removed from your body. After it is over, your body is no longer physically dependent on your drug of choice.
The gold plan may pay for medical detox at a drug treatment center. The doctors and nurses administer medication during the detoxification process because you experience withdrawal symptoms after you stop ingesting the substance. This makes it possible for you to tolerate the withdrawal symptoms until every trace of the toxins leave your body.
After the medical detox process is over, you will be prepared to accept further treatment. The gold plan will cover inpatient treatment at a drug treatment center in most cases. This is when you begin group therapy, individual therapy and treatment with support groups. Your plan will require that you pay either a coinsurance fee or a copayment for inpatient treatment. For example, your plan may charge you 10%. If the treatment costs $30,000, you will only pay $3,000 of that bill.
To examine the costs further, let's look at what it might cost with the gold plan from Health Net. You enter into an inpatient treatment program. Health Net will cover this service, but your responsibility would be $600 each day for a stay of up to five days in the facility. The price for an outpatient treatment center would be $30.
Other Health Net Mental Health Coverage Plans
Other Health Net insurance plans cannot differ in the amount of coverage that you receive. Because of the ACA, every insurance plan purchased on the insurance exchanges must offer coverage for treatment for mental health disorders and substance use disorders. They may differ in the amount that the provider charges you. For example, for a bronze plan, you are responsible for 40% of the cost of services. A silver plan requires that you pay 30% of the costs, and a platinum plan charges you 10%.
CNV Detox
CNV Detox is now in-network with Health Net, so your plan covers treatment for substance use disorders. It also provides you with Health Net mental health benefits. It can be hard for people to understand what their insurance plans will cover and what they do not cover.
At CNV Detox, we make this easy for you. On our website, we offer you a page where you can enter your details so that we can verify your insurance coverage. Once we verify your coverage, someone will contact you and let you know.
If you have some other type of insurance policy, we, most likely, accept it for payment of your treatment. We accept most private insurance policies, but you can use our verification tool to make sure.
Because of the ACA, members receive Health Net mental health coverage for treatment in a treatment facility. This includes treatment for substance use disorders.
Health Net Insurance Access
In addition to MHN, Health Net Access is an option if you also have a Medicare policy and a Medicaid policy. These insurance plans cover several services, including psychotropic medications and monitoring, individual therapy, group therapy, family therapy, inpatient psychiatric facilities, screening, and living skills training. If you or a loved one are ready to end your addiction to substances, contact us at CNV Detox today.
References:
https://www.pbs.org/newshour/health/substance-use-mental-health-estimates
https://www.samhsa.gov/data/sites/default/files/report_2716/ShortReport-2716.html#:~:text=In%202015%2C%20an%20estimated%202.3,who%20needed%20substance%20use%20treatment.
https://www.healthcare.gov/coverage/mental-health-substance-abuse-coverage/
https://www.ncbi.nlm.nih.gov/pmc/articles/PMC5308192/
https://www.drugabuse.gov/drug-topics/trends-statistics/infographics/comorbidity-substance-use-other-mental-disorders#:~:text=7.7%20million%20adults%20have%20co,37.9%25%20also%20had%20mental%20illnesses.