Substance use disorder (SUD) is a very serious problem that affects many people. Fortunately, getting insurance to cover the costs of treatment is becoming easier. Insurance companies in the past offered little to no coverage for substance abuse treatment. However, a law was passed in 2010 that changed things.
The Affordable Care Act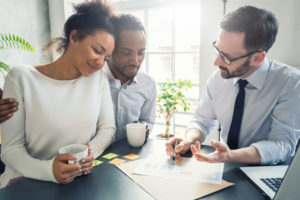 The Affordable Care Act (ACA) offers ways to connect people who want medical insurance with companies that sell it. If an insurance company wants to be part of the ACA marketplace, it must cover certain health conditions which include coverage for mental health and addictions. Additionally, all state Medicaid programs are required to offer mental health care, and some offer help for SUDs. Because of these changes, insurance companies that don't take part in the ACA marketplace also frequently offer treatment for addiction.
Mental Health Parity and Addiction Equity Act (MHPAEA)
The Mental Health Parity and Addiction Equity Act of 2008 is a federal law. Its purpose is to prevent group health plans and health insurance companies that provide mental health or SUD benefits from putting limits on those benefits. They must provide coverage equal to the medical/surgical benefits in the plan. In 2010, the ACA amended it to include individual health insurance coverage.
Why Addiction Treatment is Important
Expense
First of all, substance abuse is an expensive problem. The National Institute on Drug Abuse (NIDA) reported that substance abuse costs more than $740 billion per year in crime, healthcare costs, and lost productivity. Besides money, addiction coverage is an important benefit for other reasons. It keeps people out of ambulances and emergency rooms from overdoses. Also, getting people into recovery helps them avoid going to jail and prevents other health problems that come from substance abuse.
Mental Health and Substance Abuse
Mental health issues and substance abuse influence each other. Frequently, people with mental health issues will use substances as a way to medicate themselves. On the other side, people who are addicted to drugs might go on to develop mental health issues. The Substance Abuse and Mental Health Services Administration (SAMHSA) reports that 7.9 million adults have both a mental disorder and a substance use disorder.
Generational Effect
Children who are exposed to adults who use drugs are more likely to become involved in some type of substance abuse themselves. So, you see, the effects of drug abuse cross generations. And that's why it's important to treat a parent's substance abuse problem. It's a way to help prevent drug addiction in that person's children.
Types of Substance Use Disorder Treatment
Where?
There are a variety of settings where drug abuse and addiction treatment takes place. Doctor's offices and clinics are considered outpatient care. Live-in centers like rehabs qualify as inpatient care. But just because they exist, doesn't mean your insurance will pay for them. Keep in mind that not every facility, doctor, or program is approved by every insurance company. You need to check your coverage first.
Types of Treatment
Types of drug abuse treatment that insurance might cover are:
Medical Detox
Most people need medical detox. This means that you will stay in a medically supervised detox center until you rid your body of the drug or alcohol toxins. Withdrawal symptoms from some drugs and alcohol can be very uncomfortable and dangerous. Your length of time in detox depends on the substance you abused, how much you used, and how long you have been using it.
At CNV Detox, we normally practice non-medical detox, but we'll use medication whenever absolutely necessary.
At this level of care, you live at the treatment facility in a safe, structured, and controlled environment with 24-hour medical monitoring. This program is important for people with severe addiction and/or a co-existing mental health condition.
Outpatient Treatment
Participation in an outpatient treatment program means that you will live at home and attend psychotherapy during the day. Depending on the intensity of the outpatient program you're in, you will spend 2 to 5 days a week at the treatment facility for 3 to 5 hours per day.
Outpatient programs are also used as step-down levels after completing a residential program. Typically, outpatient programs are less expensive than residential and insurance companies are often more open to providing coverage. Outpatient programs are also used as step-down levels after completing a residential program.
It is critical for co-existing mental health and substance use disorders (dual diagnosis) to be treated together. These two conditions feed off each other and failure to treat them simultaneously will only make both of them worse.
Aftercare
Once you have completed your formal treatment program, you shouldn't consider yourself cured. Continuing to attend therapy or self-help peer support groups is important for long-term recovery and to prevent a relapse. You may want to enter a sober living home where you will live with other people in recovery while you cope with getting back to work etc.
Maintenance Medication
Addiction to certain substances requires ongoing medication to maintain abstinence for the long-term. The purpose of these medications is to prevent cravings and eventual relapse.
Insurance Terms You May Need to Know
Being denied coverage for treatment is discouraging. One of the reasons it is so stressful is the terminology that insurance companies use. Here are some of the most common terms you should know:
Medical Necessity
Insurance companies use medical necessity standards to decide whether the treatment recommended by your care provider is reasonable, necessary, and appropriate. If it decides that the treatment is medically necessary, it will be covered.
Utilization Management
This is a process that insurers use to decide if the treatment you request is medically necessary and in agreement with accepted medical practice. In other words, it has been proven to be effective.
Prior Authorization
Prior authorization is sometimes called pre-approval. This is what it sounds like. You or your care provider must request approval for a service, treatment, or prescription drug before your health plan will cover it.
Step Therapy
Step therapy is similar to prior authorization in that you must try a less expensive drug or service before you can move on to the more expensive service or prescription.
Denial and Appeal
If you end up being denied coverage, you may appeal the decision. Bear in mind that the equal treatment of substance use disorder, mental health conditions, and other health conditions under insurance plans is called mental health parity. Most health plans are required to follow federal and state parity laws.
In-Network and Out-of-Network
Frequently, insurance companies have special connections with certain care providers. These connections are the difference between "in-network" and "out-of-network." This difference has an effect on how much you will have to pay and how much your insurance will pay. In-network providers are the best choice when it comes to cost. If you're not sure, call your insurance provider or the treatment facility.
Payment Options at CNV Detox
We will be glad to check your insurance coverage for you. You probably have plenty of other questions on your mind. We have admissions specialists that are experienced with dealing with insurance companies and helping you arrange to finance for your treatment. You will see that there are several options, including:
Private Insurance: CNV Detox accepts most major insurance coverage.
Self-Pay: Occasionally, the insurance company won't pay the cost of rehab in full. Also, some individuals would rather pay the total expense by themselves without involving the insurance company.
Personal Loan: You might be able to get a loan from your bank or use a credit card. Sometimes, family members are willing to loan the money for rehab. Many times, they view it as a worthwhile investment.
Healthcare Credit: There are special healthcare credit cards with deferred interest that you can use. You can apply for CareCredit at www.carecredit.com.
Medicaid: You already probably know that Medicaid is a federal program for low-income individuals and families, the elderly, and pregnant women. Medicaid provides coverage for mental health and substance abuse conditions.
Trust the Professionals at CNV
We know that you are going through a difficult time. It's hard to think about going to treatment let alone financing. Don't let it stand in the way of getting what you want for your life. We can verify your insurance free of charge, confidentially, and with no obligation.
Our staff of trained clinicians has decades of experience helping people just like you or your loved one. We can customize a treatment program just for you. After all, we know that you're not like everyone else, and your treatment shouldn't be, either.
CNV Detox provides evidence-based therapy and programs to give you the best chance at long-term recovery. Contact us now. We will be happy to answer your questions 24 hours a day. You have nothing to lose and everything to gain.
References:
www.quotewizard.com/health-insurance